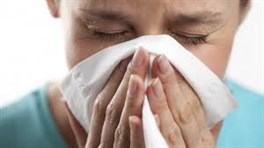 Welcome to the June 2017 Newsletter. It's officially winter! Time to prepare for the prevention of winter lurgies if one has not already done so. This issue therefore focuses on influenza... the facts and the fiction! I begin by myth busting. Then I have a chat with David McConville about Flu vaccinations. The last article promotes the Flu vaccination clinics at North Balwyn Discount Drug Store.
Stay warm and healthy!
Sue :)
Facts about the Flu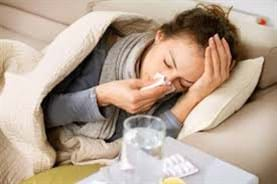 There is alot of information and misinformation about influenza and influenza vaccinations. So I have endeavoured to do some fact searching to quash the myths!
Influenza (Flu) is a highly contagious viral infection that spreads easily among people through coughing, sneezing and close contact. As a virus it does not respond to antibiotics.
Unlike head colds, symptoms such as fever, sore throat and muscle aches develop suddenly with Flu and last about a week. In some cases, severe illness and complications such as pneumonia and bronchitis can develop, which can result in hospitalisation and even death. The Flu can also make some existing medical conditions worse.
Quick facts: There are three different strains of influenza virus that affect people: A, B and C. Only influenza A and B cause major outbreaks and severe disease. These strains are covered by Flu vaccinations. The Flu vaccine is safe for pregnant women. The virus is most common around August. Wow!!!
Not so great facts: Up to 25% of health care workers contact the Flu each year. While influenza vaccination uptake is quite high in some workplaces, this is not usually the case among direct care staff in healthcare facilities. Where measured, influenza uptake rates among direct care staff have been shown to sit well below 40% across entire healthcare institutions, although there are some notable exceptions within some individual facilities or departments.
Important fact: The Flu cannot be contracted through the Flu vaccines in Australia. Live culture is not used to develop the vaccines. It is common to experience some soreness at the site of the injection but not Flu symptoms. Myth busted!!!
Flu viruses are frequently changing and vaccines need to be updated also to protect against the most serious strains. Over time a person's immunity declines, which is why an annual vaccination is recommended. Fact!!!
There are Trivalent and Quadrivalent vaccines generally available. Trivalent vaccines include two A strains and one B strain. Quadrivalent vaccines include two A strains and two B strains, providing people with the best protection against Flu.
Hope this was useful!
Cheers, Sue :)
Resources
Australian Government Department of Health 2017, http://www.immunise.health.gov.au/internet/immunise/publishing.nsf/Content/immunise-influenza (accessed 24th May 2017)
Influenza Specialist Group (ISG) n.d. , Discussion Paper, http://www.isg.org.au/assets/assets/influenza-vaccination-among-healthcare-workers-discussion-paper-web.pdf (accessed 24th May 2017)
David chats about Flu vaccinations
For a rounded account on the prevention and pain relief of typical Winter viruses, I decide to leave the google searching on my desk and chat with David McConville about my existing virus questions.
Cheers, Sue :)
Hi David. Thanks for chatting.... medically!! I have been researching the facts and fiction which surround the Flu. What's the difference between a head cold and the flu?
Thanks Sue. Nice to chat. It can be difficult to know whether or not you have a head cold or the Flu because they are both highly contagious viral infections with similar symptoms. The Flu symptoms often happen quite suddenly... a high body temperature, fever, general body aches, a dry cough and feeling quite lethargic. A runny or stuffed up nose or congestion is not always a Flu symptom, but is always part of a head cold. While it may not always be necessary, the only way to determine if you have a cold or the Flu is to have a medical test. The treatment for both is the same: rest, fluids and medications which can help provide some relief such as paracetamol.
And they are both caught and spread the same way?
Yes. Through virus particles being ingested as a result of either inhaling or transmitting through hand to mouth contact.
Why isn't there just one type of vaccine, eg Quadrivalent, if this provides the best protection against the Flu?
Good question Sue! Quadrivalent vaccination has only been possible since scientists worked out how to add an extra B strain of Flu antivirus into a vaccine. That was about 2012. Quadrivalent costs more to produce.
I am reasonably fit and healthy with good immunity, should I still have a Flu vaccination?
Yes. Vaccination is not just about preventing yourself from suffering nasty diseases but minimising the opportunities for viruses to become rampant. You will probably bounce back quite well if you are immunised against the Flu but should you come into contact and spread the virus to someone more vulnerable because you haven't been vaccinated, then that person may suffer additional health complications as a result of contracting your virus. Vaccination is about looking after whole communities not just individuals.
OK David. That makes sense. That is not often explained in Flu vaccination campaigns. I often find that some of the symptoms are worse at the begining of a virus. How effective are the medications available to relieve symptoms of Flu and colds?
Well this can depend a bit on the individual. Some people will find that a cough suppressant, for example will provide some relief while others find using a warm air inhalant is just as effective. This is also why it is important to discuss your individual needs with the pharmacist or pharmacy assistant when considering purchasing these medications. People at the pharmacy can also ensure that your medications are not contradicting any other medications you may be taking. Some medications.... even herbal or natural remedies... can have some serious side effects if mixed with other medications. Other medications, such as Flu and cold decongestants also have panadol added, so if you already taking panadol you need to take that into account.
Thanks for your time David. I hope you manage to avoid the Winter nasties.
Thanks Sue. Ditto!!
Flu vaccination at Discount Drug Stores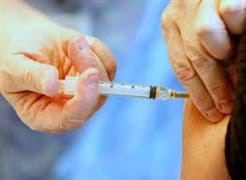 In affiliation with Balwyn North Discount Drug Store, here are some details about Flu vaccinations at the pharmacy:
The appointments are 5 minutes
No prescription required
They cost $20
$2 of each Flu vaccine will be contributed to the vaccination and education of a child in India
Appointments can be made online; visit the pharmacy for information; or call the pharmacy
Opening Hours:
Monday - Friday 8.00am - 6.30pm
Saturday: 8.00am - 2.00pm
Sunday: CLOSED
Public Holidays: CLOSED
398 Balwyn Rd, Balwyn North, VIC, 3104
Telephone: (03) 9857 5101
balwynnorth@discountdrugstores.com.au
If you are in the area, pop in and have a chat with the friendly staff about influenza vaccinations or any other medical issues you may have!
Cheers, Sue :)